Your attic. It's that space you aren't sure you can do anything with, right? Well, guess what? Most of the time, you can do something amazing with an attic. Whether it is creating more storage, a bathroom, bedroom, office or kids' playroom, our Remodel-Design-Build Team at The Cleary Company in Columbus, Ohio can collaborate with you to create a project plan that fits your lifestyle needs.
Want to know what an attic remodel might it cost? We're diving into information from the 2022 Remodeling Impact Report from The National Association of Realtors® (NAR) Research Group and the National Association of the Remodeling Industry (NARI). According to this study, Americans spent $420 billion in 2020 remodeling their homes. And remodeling attics is part of where money has been spent!
Read on for what the Report tells us about Attic Remodels
NAR utilizes a Joy score for each project based on happiness. The Joy score for an Attic Remodel is a 10/10! That score tells us that an attic remodel is 100% joy-driven! 83% of consumers would have undertaken the project, regardless of the pandemic.
Remodeling an attic by creating a livable space (living area) has a cost recovery value of 75%. "REALTORS® provided an estimate of the likely dollar value each project would add to the house at resale. In comparing that dollar value to the estimated cost of each project provided by NARI members, a Recovered Project Cost percentage was calculated."
It's important to realize that NARI Remodelers placed the cost estimate of an attic remodel at $100,000 (nationwide) and the estimated cost recovery is $75,000. This amount is based on creating a living area, so costs will vary based on your needs for the attic.
To learn more, read the full report here.
Functional, Beautiful, & Livable #ImprovingYourHomeLife
More often than not, our Team has designed & built bathrooms in unfinished attic spaces however, we can also create new bedrooms, offices, gyms and more! Adding an extra room or finishing unused spaces will change the way your home functions and will make it a home you'll want to stay in for a long time.
Check out some of our favorite attic remodels!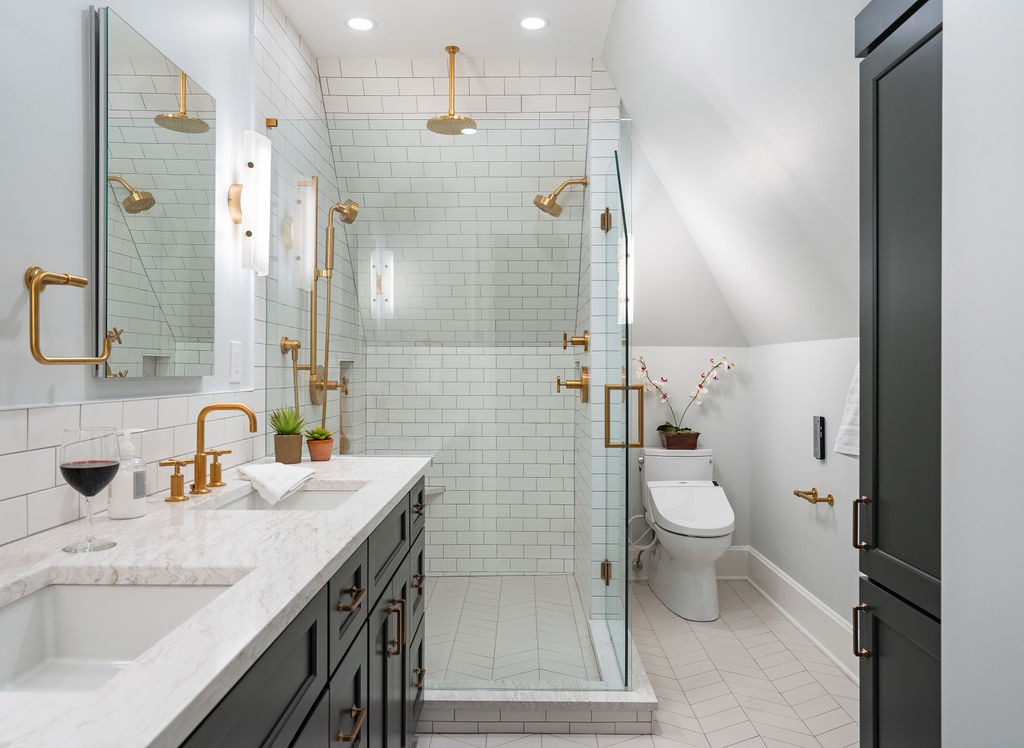 Does this make you ready to think about your attic in a new way? Contact us to get started! Call 614-459-4000 or visit our website today to schedule a phone call with our Client Relations Coordinator.