Dishwashers are the workhorses of the kitchen. Daily (and sometimes multiple times a day!) they mechanically clean and dry your pots, pans, glassware, cutlery and other dishes leaving you more time to enjoy your family and guests. Our Designers frequently recommend Thermador dishwashers to our clients who demand high quality pro performance and require a super quiet wash cycle that won't intrude family time or entertaining.
In October of 2015 Thermador issued a recall on the following dishwasher models: DWHD64, DWHD65 due to a faulty power cord. As of October 19, 2017 the recall has been expanded to include the following models as well: DWHD44. If you have one of these models, purchased between September 2012 through January 2015, stop using immediately!
Please retrieve your model and serial numbers and schedule a free replacement of the power cord by a authorized service technician by calling 888-965-5813 or visiting the recall homepage.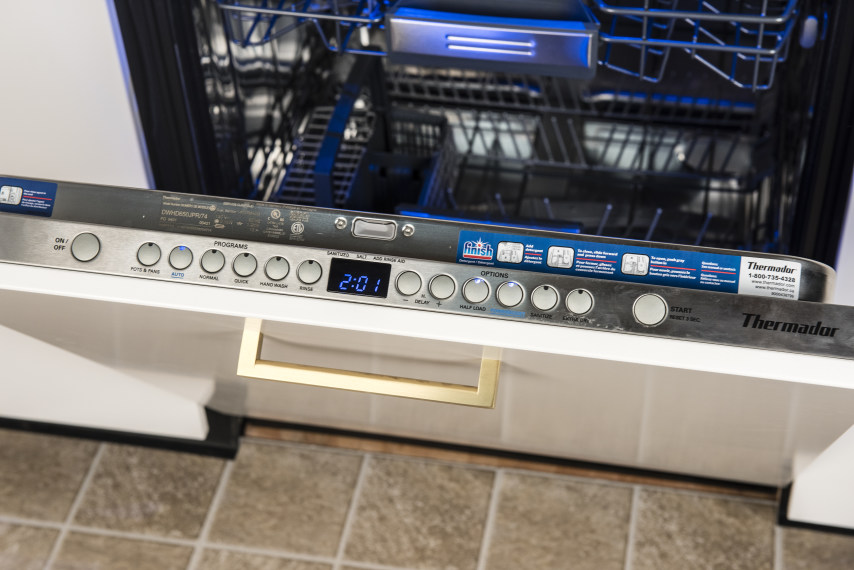 If you are a current or past Client of The Cleary Company and need help finding the model number of your Thermador dishwasher, please contact us!