We've all spent a lot of extra time in our homes this past year. Many of us are using each room and space now more than ever. One area that should serve as a respite to unwind and refresh is the bathroom. However, most find their baths lacking in functionality and harmony. It could be time to consider a remodel if your bath design style is outdated and the space no longer works for you.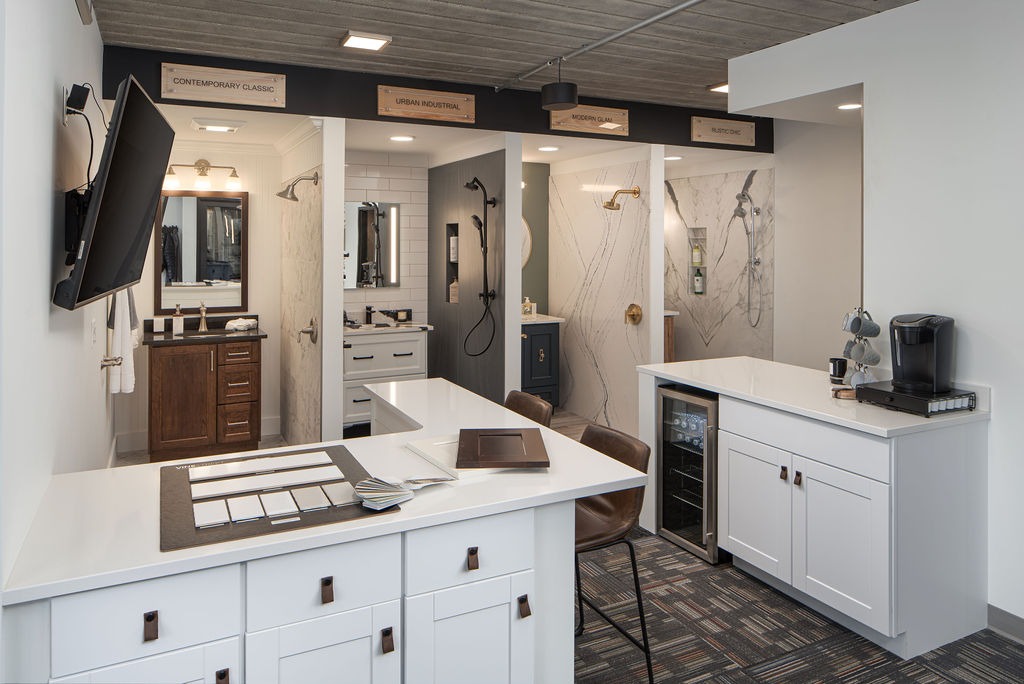 New styles made to inspire
Once you're ready to dig into a bathroom makeover, the process might start to overwhelm you. How do you want your new bath to look? Who can help you with all the small decisions, from tile and cabinets to lighting fixtures and flooring? And where do you even start?
The team at bath2BATH is ready to help complete your renovation with a streamlined, stress-free installation in the bath design style you choose. From the onset, we offer the latest styles to inspire the look and feel of your remodel. At our showroom on Old Henderson Road in Columbus, our design professionals share their curated designs with you. The designs serve as templates for your new bath, allowing for personalization along the way.
The personalized bath style you choose
A traditional bath remodel requires you to sift through hundreds of different samples for every bathroom item. bath2BATH has done the work for you and offers preselected design choices to build upon. We strive to make your renovation as simple as possible by offering the latest trends in bath design as inspiration for your new space. Then, personalize the design by mixing and matching products, finishes and colors to fit your taste.
Our curated style foundations translate into savings for you by ensuring a streamlined design process and a shorter remodeling timeline. Preselected design means you enjoy your new bath more quickly and at a lower cost.
Find your style
Our full-time, in-house team of designers and skilled craftspeople are ready to bring your favorite style to life in a new bathroom. From modern or industrial to contemporary or rustic, we have the latest looks to help springboard the design that fits you best. We'll help you find and define the style to transform your bathroom into the perfect space to recharge and relax.
To get the conversation started on your new bath, contact us today.